Moderators: Adviser, Team Dhealing
[center]
May all your wishes be fulfilled on this joyous day!

With love, peace and joy,

choesf
[/center]
"If you need help - don't shut the door" - Master atan
---
Dear dianekkst!

Happy happy and happy Birthday.

May you and you family be filled with Joy and Peace.

Good Luck.

master atan.
---
Posts: 2184
Joined: Fri Jan 02, 2009 12:52 am
Location: Paris, France
Contact:
Dear dianekkst
All my very best wishes for your Birthday... may you and your family be blessed with happiness, success and good health
With love and blessings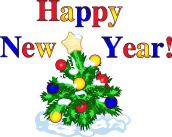 Health is the greatest gift, contentment the greatest wealth, faithfulness the best relationship - Buddha
Read my blog
http://www.fengshuiheritage.com
DHealing France Webstore:
http://dhealingfr.webs.com/ourwebstore.htm
---
Happy Birthday, dianekkst!
May all your wishes come true, today and always!
With love, rose
We care and share our proven techniques with good people - master atan

Dhealing FS Webstore Romania
:
Dhealing Feng Shui Techniques Webstore Romania - Rose
---
Posts: 1
Joined: Sat Feb 07, 2015 11:04 pm
HAPPY BIRTHDAY MOOKS

Hope you birthday is full of surprises and pain-free :foryou:

:hapbirth: hapbirth: hapbirth:

love
Lily
---
---
Bedroom Mountain Picture for 2016
1.
More Detail
Good Luck
Return to "Helpdesk, Birthdays and Others"
Who is online
Users browsing this forum: No registered users and 2 guests