Moderators: Adviser, Team Dhealing
Dear Cluez!
May you be blessed with good health, love and prosperity on your Birthday and ever.
With love, as always, rose
We care and share our proven techniques with good people - master atan

Dhealing FS Webstore Romania
:
Dhealing Feng Shui Techniques Webstore Romania - Rose
---
Dear Cluez .
Happy Birthday, may you be happy and successful.
master atan.
---
Many Happy Returns of the Day Cluez. Have a great day!
---
Posts: 2184
Joined: Fri Jan 02, 2009 12:52 am
Location: Paris, France
Contact:
Happy Birthday Cluez! May you be healthy, and be blessed with love and joy
With love and blessings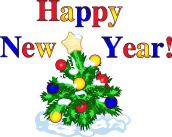 Health is the greatest gift, contentment the greatest wealth, faithfulness the best relationship - Buddha
Read my blog
http://www.fengshuiheritage.com
DHealing France Webstore:
http://dhealingfr.webs.com/ourwebstore.htm
---


Many happy returns of the day, dear Cluez!


May you be blessed with more good health, good wealth and longevity on this auspicious day!


With love, peace and joy,

choesf
"If you need help - don't shut the door" - Master atan
---
Thank you to Master and all for your well wishes:)
---
Hope I am not too late...
Many many happy returns on your special day!
---
---
Return to "Helpdesk, Birthdays and Others"
Who is online
Users browsing this forum: No registered users and 1 guest