Moderators: Adviser, Team Dhealing
Hi....

I am Irene from JB. Finally I made it here.

Thank you Master Atan.

Regards,
Irene
---
Welcome to our new dhealing forum.
Check out this topic......
how to feng shui - 2009
master atan.
---
Hello dear Irene, a warm welcome to you
!
Does JB stand for Johanesbourg?
Warm regards
Katarina
[center]
"The loneliest people are the kindest. The saddest people smile the brightest. The most damaged people are the wisest. All because they do not wish to see anyone else suffer the way they do."

~~Unknown
[/center]
[center]
Katarina's Dhealingbh Feng Shui site:
http://www.freewebs.com/dhealingbh/apps/webstore/
" onclick="window.open(this.href);return false;[/center]
---
Posts: 2184
Joined: Fri Jan 02, 2009 12:52 am
Location: Paris, France
Contact:
Dear Irene,
A warm welcome to you, and you started well in this forum by requesting for Tai Sui's prayer. I hope you will follow Master's other Feng Shui techniques
Do feel at home here
With love and blessings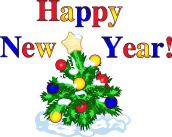 Health is the greatest gift, contentment the greatest wealth, faithfulness the best relationship - Buddha
Read my blog
http://www.fengshuiheritage.com
DHealing France Webstore:
http://dhealingfr.webs.com/ourwebstore.htm
---
Hi there, dear Irene, we are glad you made it here! May you continue your beneficial feng shui here with us!
With love, peace and joy,
choesf
"If you need help - don't shut the door" - Master atan
---
Hi there, my dear Olya! JB stands for "Johore Bahru", the capital city of the state, Johor, in Malaysia. I think you have lived in Singapore before? If yes, then you know where Johore Bahru is.
With love and hugs,
choesf
"If you need help - don't shut the door" - Master atan
---
Welcome Irene...
JB, my favorite place for shopping and Petrol...
---
Right dear Choesf, thanks
!
choesf wrote:Hi there, my dear Olya! JB stands for "Johore Bahru", the capital city of the state, Johor, in Malaysia. I think you have lived in Singapore before? If yes, then you know where Johore Bahru is.

With love and hugs,

choesf
[center]
"The loneliest people are the kindest. The saddest people smile the brightest. The most damaged people are the wisest. All because they do not wish to see anyone else suffer the way they do."

~~Unknown
[/center]
[center]
Katarina's Dhealingbh Feng Shui site:
http://www.freewebs.com/dhealingbh/apps/webstore/
" onclick="window.open(this.href);return false;[/center]
---
---
Return to "Helpdesk, Birthdays and Others"
Who is online
Users browsing this forum: No registered users and 3 guests