Moderators: Adviser, Team Dhealing
.
[center]
Happy Birthday - taimy
[/center]
[center]
[/center]
[center]
master atan

[/center]
[center]
Dhealing Shop
[/center]
---
[center]
Dear Taimy,




May all your wishes come true
!
with love and blessings....
Katarina
[/center]
[center]
"The loneliest people are the kindest. The saddest people smile the brightest. The most damaged people are the wisest. All because they do not wish to see anyone else suffer the way they do."

~~Unknown
[/center]
[center]
Katarina's Dhealingbh Feng Shui site:
http://www.freewebs.com/dhealingbh/apps/webstore/
" onclick="window.open(this.href);return false;[/center]
---
[center]

[center]Happy Birthday, taimy!

With love, as always, rose[/center]
[/center]
We care and share our proven techniques with good people - master atan

Dhealing FS Webstore Romania
:
Dhealing Feng Shui Techniques Webstore Romania - Rose
---
Posts: 2184
Joined: Fri Jan 02, 2009 12:52 am
Location: Paris, France
Contact:
Dear taimy,
Happy birthday and may this day and all other days be filled with joy, happiness, and good health
With love and Grace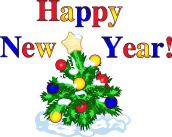 Health is the greatest gift, contentment the greatest wealth, faithfulness the best relationship - Buddha
Read my blog
http://www.fengshuiheritage.com
DHealing France Webstore:
http://dhealingfr.webs.com/ourwebstore.htm
---
[center]
http://www.youtube.com/watch?v=2H9KwO4hNgA&feature=related
A Belated Happy Birthday, dear Taimy!


With love, peace and joy
,

choesf
[/center]
"If you need help - don't shut the door" - Master atan
---
Thank you all for the warm wishes !! Bright blessings to all of you!!!
[center]Do not dwell in the past, do not dream of the future, concentrate the mind on the present moment.
~~Buddha~~[/center]
---
---
Bedroom Mountain Picture for 2016
1.
More Detail
Good Luck
Return to "Helpdesk, Birthdays and Others"
Who is online
Users browsing this forum: No registered users and 3 guests